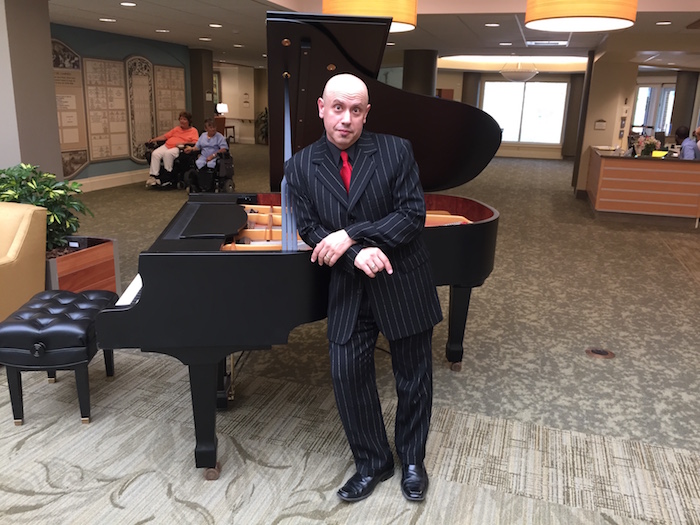 Lou Lanza is a native Philadelphian who thrives on the cultural and musical heritage of that city. Lou has music in his genes - an opera singer grandfather, a classical violinist father, and a pianist/organist & vocalist mother. His jazz influence came from another of his relatives, Vince Trombetta, a saxophonist & arranger who served as musical director of The Mike Douglas Show. Lou's music teachers include Carlo Menotti, Jimmy Bruno, Michael Leonard, and Larry McKenna. His live performances in Philadelphia, New York, London, Los Angeles, & Las Vegas, to mention a few, have earned him the admiration of many industry professionals, colleagues, and fans.
Lou's recordings include: the road not taken, corner pocket, Shadows and Echoes, opening Doors: A Jazz Tribute to The Doors, and an intimate portrait in blue. He was named the top male jazz vocalist of 2004 in the reader's poll of Rio de Janeiro's Tribuna da Imprensa for the album opening Doors. Lou is considered to be among the top 500 jazz vocalists of all time by noted jazz critic, historian, and author Scott Yanow and is listed as such in his book The Jazz Singers. Several years ago featured the premiere of the original jazz opera, The Real Book of Gig, for which Lou penned the lyrics and libretto with composer Tony Gairo. Jazz journalist Alex Henderson wrote in his review that "The November 2011 presentation of 'The Real Book of Gig' was a creative success for Lanza."
Lou is currently working on several projects for release, most notably Scenes From An Italian, a jazz reworking of songs by Billy Joel. He is also working on some sacred works as well as setting William Shakespeare's sonnets and poetry to music. In addition to his performing, teaching, and writing, Lou is a part of the Inspired Emotions Division at Brandywine Valley Talent. It specializes in booking jazz, classical, world, and acoustic music. Lou is a member of the music faculty at Moravian College where he teaches voice (jazz, commercial, & musical theatre) & various jazz-oriented practicums, and DeSales University for musical theatre vocal studies. Lou is very appreciative to his family, friends, and most especially to his wife, Kelly, who shares his "crazy" life.